Become a Facilitator
Facilitators get a complete workshop management solution, private community, monthly hangouts and personal support from Lean Change Management author Jason Little.
Mike Leber
9.08
/ 10
Rating for public events
based on 12 evaluations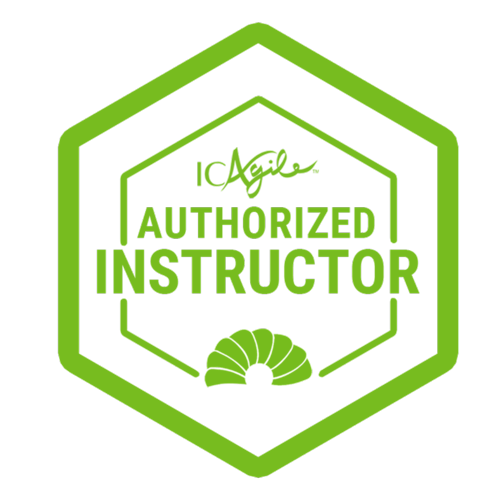 Mike Leber is an international pioneer on Agile and Business Agility. Working in this space since more than 20 years his main service offerings focus on complex business transformations, innovation, leadership and adaptive ways for change.

Located in Vienna, Austria, with a strong presence in the German speaking area, Mike works globally as Leadership & Business Agility Coach and as Trainer. After a leadership career over a period of 10 years in large corporate settings and later as a management consultant, Mike founded his company Agile Experts e.U., where he and his peers support their clients with agile consulting, coaching and training as well as leadership development.
From there Mike collaborates with several entrepreneurs across Europe, offering premium consulting services on various business agility topics. As member of the "Heart of Agile" team, Mike works closely with agile manifesto author Alistair Cockburn. And he is the chair of the International Business Agility Conference in Vienna, helping to raise the awareness of the topic.
Next to many agile badges, Mike is a Certified Leadership Agility 360 Coach, an educated systemic coach and an ORSC Coach (Organization and Relationship Systems Coaching), with a very strong track record coaching & mentoring especially leaders and founders. as well as helping to grow highly effective teams.
Find some of the offerings from Mike and his colleagues under the following links:
All offerings available in German & English language, as well as on-site, inhouse and online.
Community - In addition Mike is always committed to co-facilitating non profit communities such as Scrum User Group Vienna, local meetups (e.g. ProductTank Vienna, Agile Coaching Exchange Austria) or the Agile Lean Europe network. He speaks frequently at international conferences and teaches variatmanagement at universities in Vienna, Wr. Neustadt, Krems and Graz.
Attendees feedback
Derval+ Kennedy, StratAdept
Mike was relaxed and easygoing in manner. He was very professional and gave plenty of opportunity for participation, encouraging interaction between the group.
Wolfgang Blickle
Mike is extremely knowledgeable in various areas around "lean" and "agile". At the same time he is humble enough to accept other views and other views plus their inventors/presenters. I really like his balanced style and approach.
Larisa aragon
Mike is a great trainer and very knowledgeable in many areas such as OD, Project Management to mention only a few. He is also very flexible and help participants with specific change challenges.
Heiko Laug
A very deep knowledge in the various fields touching change management.
Karin Strube
I will use the lean change mgmt concept right away on my next change project! This workshop is a 100% recommendation.
Yves Stalgies
- rich of experience - non dogmatic - honest - straight foreward
Biase De Gregorio, IQ Business
Practical stories and approaches. Very relaxed and conversational
Erich Stamhuis
Ability to express himself well. Good observer and facilitator of learning. Used good exercises/practical application. Good work tempo.
Miriam Brückner
Huge knowledge, participant oriented program
Jurica Baraba
The facilitator managed the event in an excellent way. A lot of good hints and experiences were shared. We got also a lot of time to talk about our problems and how solutions could look like.
Matthais Bulligk
extrem breites und tiefes Wissen + Erfahrungen