Become a Facilitator
Facilitators get a complete workshop management solution, private community, monthly hangouts and personal support from Lean Change Management author Jason Little.
Daniel Skowronski
8.6
/ 10
Rating for public events
based on 5 evaluations
9.55
/ 10
Rating for private events
based on 11 evaluations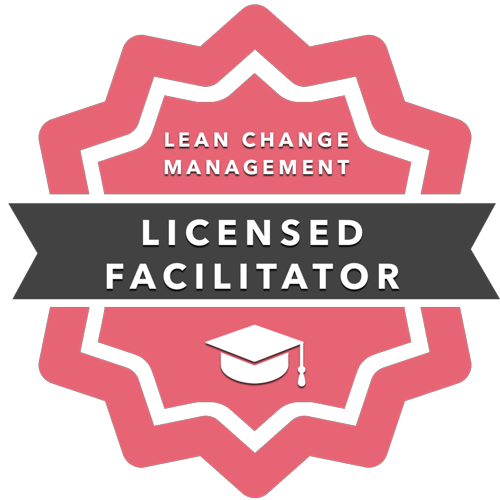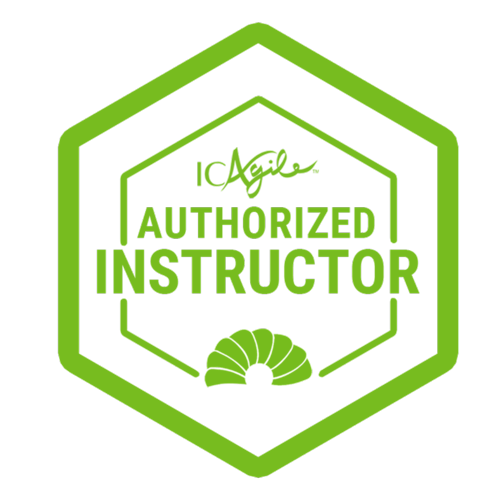 Management 3.0 ★★★★★
Lean change management ★★★★★
Scrum, Kanban, Scrumban ★★★★★
Nexus, LeSS, SAFe ★★★☆☆
BMG, Lean Startup ★★★★☆
Holacracy ★★★☆☆
DevOps ★★★☆☆
Servant Leadership ★★★★☆
Agile-Lean coaching ★★★★☆
Presentation skills ★★★★☆
Daniel supports organization development in shaping an organizational culture.
A culture that is resilient to market disruption, allows to adapt to a complex and constantly changing business environment, in which coworkers are treated as competent partners, empowered to act and are just happy.
As an experienced consultant, trainer, change agent, expert in modern leadership and management practices for organizations, he supports both operational teams and upper management, holistically caring for people, business and technology.
By promoting the behavior of leaders aimed at managing the environment, not people, he enables coworkers to discover and fulfill internal motivation to act, increasing their engagement, enabling continuous advancement of their competency and improvement of the work environment.
Ultimately this allows to achieve more business value at a lower cost, deliver remarkable products and services, followed by a side effect of keeping retention of current and ensuring the growth of a new customer base.
→ Extremely resourceful professional with deep experience in Agile and Lean transformations
→ Lean Change and Lean Startup practitioner
→ First accredited Management 3.0 facilitator in Poland
→ First accredited Lean Change Management facilitator in Poland
→ Professional Scrum Master, Professional Scrum Product Owner
→ Certified organizational culture assessment consultant - OCAI
→ Certified facilitator, Pathways Facilitation School alumni
→ ex IT Contractor and Microsoft Certified Trainer alumni
→ Provided consultancy and courses in UAE, Qatar, UK, Switzerland, Holland, Germany, Spain and Poland
Attendees feedback
Anja Uba
Daniel adapted the workshops to our feedback. He was supportive and open.
Marzena Markowicz
expert in this topic, knowledge, he resonated to audience/group/individuals
Judyta Marciniak - Kućko
very patient, having wide experience in change managing in various branches, using interesting multimedia tools (for example Mural)
Marzena Józefiak
duża wiedza i doświadczenie w dziedzinie, a jednocześnie wysokie kompetencje trenerskie - duża uważność na potrzeby uczestników
Agnieszka Krzemińska
content, commitment, clear message, practical
Elżbieta Stolecka
wyczerpujące odpowiedzi na zadawane pytania, szeroka wiedza w zakresie tematu szkolenia, panowanie nad grupą, zrozumiałe przekazanie tematu poparte ciekawymi ćwiczeniami w grupie
Andrzej Pastuszak
The presentation of Lean Change Management (ICAgile) issues was presented in a very clear and understandable way
Tomasz Olszewski
Communicative, well prepared, expert knowledge, good listener, uses clear and understandable wording, engaging participants
Ewelina Pisarzowska
Ogrom wiedzy, otwartość i sposób w jaki facylitator przekazywał nam wszystkie informacje
Piotr Sokalla
Very proffesional and comprehensive knowledge providing. High training skills and very good meritorical preparation.
Przemysław Bąkowski
professionalism; great knowledge; ability to lead workshops teams to higher level 🙂
Monika Pruszko
Prowadzący bardzo otwarty na nasze pomysly. zorganizowany. pilnowal czasu przez co otrzymalismy ogrom wiedzy. pomocny. nakierowywal a nie podawal gotowe rozwiazania.