Become a Facilitator
Facilitators get a complete workshop management solution, private community, monthly hangouts and personal support from Lean Change Management author Jason Little.
Ken Rickard
9.83
/ 10
Rating for private events
based on 6 evaluations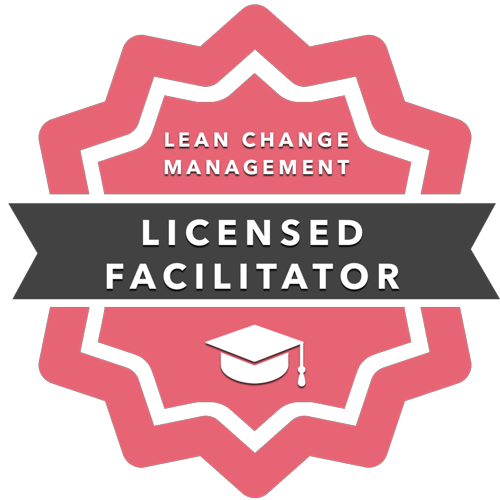 Ken draws from his 21+ years of working with business units in various roles to guide people towards delivering valuable outcomes.
Ken virtually travels the country leading people, teams, and organizations in their improvement journeys. He specializes in working with leaders who seek to shift their leadership skills from directing to empowering, with teams who want to enable their creativity and innovation, and with organizations that desire to embrace complexity through co-created change.

Attendees feedback
Monica Rodriguez
Ken's demeanor was calm and welcoming. I think if anyone was concerned about approaching change, Ken's presence would immediate soothe those concerns.
Lisa Heydet
Able to keep the team engage with the right amount of push/pull interactiveness. Great explanations on the usage of varying canvases and templates. Enjoyed how interactive the sessions were and ability not to supply us with information overload.
Artsem Lashchonau
Ken creates the safe environment where everyone is engaged and encouraged to speak without the fear of being wrong. Always felt the calm interactive delivery if information with strong learning objectives.
Tasha Temple
Ken is patient and takes the approach of fully listening and allowing the attendees to come up with key conclusions themselves during exercises, he will provide his expertise when prompted allowing the attendees to feel empowered.