Become a Facilitator
Facilitators get a complete workshop management solution, private community, monthly hangouts and personal support from Lean Change Management author Jason Little.
Mara Villamor
9.38
/ 10
Rating for private events
based on 16 evaluations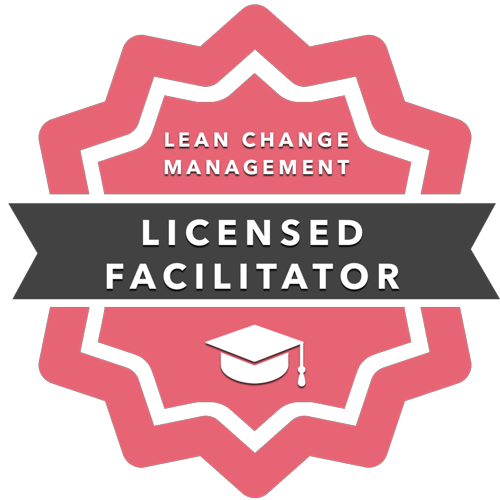 Specialist in facilitating organizational learning processes through agile methodologies.
Passionate about developing a culture of continuous improvement through collective intelligence and co-creation dynamics, with a focus on accompanying people and organizations in their path of discovery and goal achievement.

Attendees feedback
Daniel Soto Marambio, Everis
Conocimiento y experiencia en los temas a tratar. Gran capacidad para facilitar y hacer fluir conversaciones que enriquecen el contenido con las experiencias de los participantes. Complementa los contenidos con información adicional y casos reales. Genera espacios para la reflexión y la práctica.
Sara Molano, Everis
Muy buen ánimo Clara en las explicaciones
Sebastián Lavié, Everis
Empatía, Facilidad de explicar los temas
María Elena Corrales Quintero
* Hacer cercanos los temas. * Hacer participar a todos los integrantes. * Considerar todas los aportes.
Felipe Andrés Miranda Santibáñez, Everis
El facilitador es una persona que conoce mucho sobre el tema y explica los capítulos de una forma muy simple, por lo tanto, a los asistentes nos permite aprender de manera efectiva y didáctica qué es Lean Change Management y cómo aplicarlo.
Jhondry Matute, Everis
Invitar a la conversación entre los participantes, se preocupo porque todos entendiéramos el material, expuso ejemplos.
Maria lucia Vergara Echeverri , Everis
Claro, agradable, abierto al diálogo y a las preguntas de los participantes.
María Alejandra Vallejo Alvatado, Everis
Experiencia de campo , conocimiento de LCM, manejo de audiencia , llegada a los asistentes
José Luis Arellano Galarce, Everis
Excelente en: Comunicación efectiva Promueve activamente la participación Ocupa los silencios en favor de las conversaciones No interfiere con su opinión, no produce sesgo Es divertida y genera un ambiente de mucha confianza Es didáctica