Become a Facilitator
Facilitators get a complete workshop management solution, private community, monthly hangouts and personal support from Lean Change Management author Jason Little.
Guillermo Lechuga
9.89
/ 10
Rating for public events
based on 74 evaluations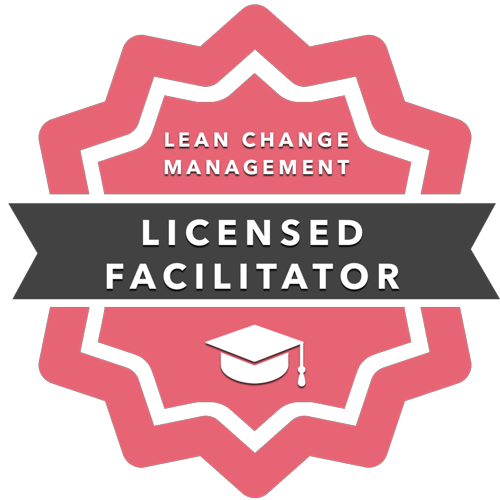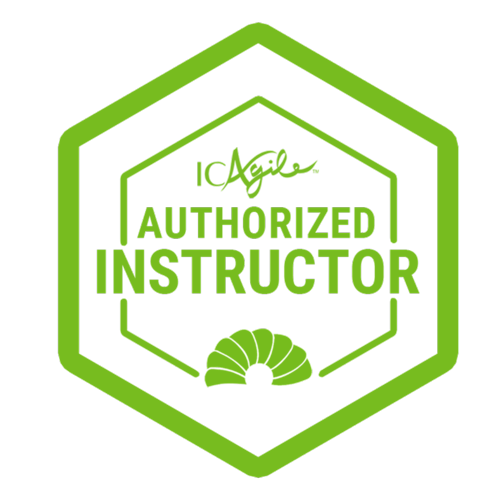 Español
Acerca de mi
Me considero un apasionado por la agilidad y las personas.
En los últimos años he contribuido a la formación profesional de mas de 1,000 personas alrededor del mundo en liderazgo, agilidad y gestión del cambio. Durante este tiempo he acompañado a organizaciones en su transformación ágil y a sus equipos en su camino hacia el alto rendimiento.
He participado en más de 80 proyectos con enfoques ágiles bajo diferentes roles, la mayoría relacionados a software en industrias como educación, retail, transporte, telecomunicaciones, banca y seguros, entre otras.
Me gusta poner mi granito de arena para hacer que las cosas sucedan sea como miembro del equipo, entrenador, consultor, mentor o coach.
Mi propósito es ayudar a las personas a mejorar sus entornos laborales. Quiero que todos disfrutemos el trabajar.
Si hay algo en lo que consideres que te puedo ayudar, no dudes en contactarme 🙂
Algunas de mis acreditaciones
Uno de mis pasatiempos favoritos es aprender y compartir, así que a lo largo de este camino he logrando algunas acreditaciones:
Más otras 40...
English
About me
I consider myself passionate about agility and people.
In recent years I have contributed to the professional training of more than 1,000 people around the world in leadership, agility, and change management. During this time I have accompanied organizations in their agile transformation and their teams on their path to high performance.
I have participated in more than 80 projects with agile approaches under different roles, most of them related to software in industries such as education, retail, transportation, telecommunications, banking, and insurance, among others.
I like to do my bit to make things happen be it as a team member, coach, consultant, mentor, or coach.

My purpose is to help people improve their work environments. I want everyone to enjoy working.
If there is something that you think I can help you with, do not hesitate to contact me 🙂


Some of my accreditations
One of my favorite hobbies is learning and sharing, so along this path I have achieved some accreditations:
Plus another 40.
Attendees feedback
Andrea Moreno
Facilidad para transmitir y compartir conocimiento Preocupación constante por hacer las cosas lo mejor para nosotros
Andrea Alvarez, Redbee
Humility, professionalism, patience, experimentation, desire to share your knowledge with another.
Rosa Laura Irazoqui Parra, everis
Mucho conocimiento, calidez humana y adicional que hilo el curso de manera extraordinaria, Guillermo es un gran instructor y me gustó como nos acompaño en esta formación
Juan Cruz Alonso
He is very clear and friendly. the course was very dynamic
María Elena Verdugo
claro, empático, se detiene según sean las necesidades del equipo, conoce del tema. Entrega confianza para seguir avanzando y que uno se atreva
Pedro Reyes
Muy buena la preparación para el taller. El conocimiento de los temas. La empatía con los estudiantes.
Patricio Maspes
Guillermo siempre se prepara y conoce muy bien el contenido que expone. En sus talleres siempre hay mucha practica lo que hace que los conocimientos se adquieran de la mejor manera.
Rocío Amaya
Escucha, actividades dinámicas. Conocimiento del tema. Distribucion del tiempo
Yansulier Hurtado Rodríguez
dinamico, control y dominio de los temas
Vanessa Marchena Luzón, Kairos DS
Escucha activa, excelente manera de dar conocimiento, hace dinámicas grupales para afianzar conocimientos.
Juan Pablo Molano
Enérgico, claro, sincrónico, empático
VERONICA JUAREZ TRUJANO
Súper paciente y amena el curso.
Paola J. Saboyá L.
Conocimiento, carisma y permitió que el grupo decidiera obre que temas hablar.
Diana Puerto
Comprensión del tema, capaz de integrar el equipo, motivarlo y llevarlo a tener un aprendizaje práctico
Vanessa Carranza
Excellent communication
Hector Hugo Guadarrama
Mucha creatividad en las dinámicas para hacer el curso más práctico
María Florencia Rubio, La Voz del Interior SA
Empathy, listenning,know how
Graciela Yasmine Troll Gasco
Dominio del tema y manejo del grupo
Alejandro Rodríguez Villarruel, MAEC
Muy practico, fomenta la participación de todos, crea un ambiente muy empático, super bien todo!!
Carlos Iván Vazquez Martínez
Integrador y claro explicando con ejemplos
Cintia Aguilar, cisco
Tiene una manera unica de brindar los cursos y eso me gusta, siempre interactivo, siempre innovando, siempre un curso distinto al otro
Serge Páez Benítez
Didactico, integrador, adaptativo, motivador.... Excelente facilitador y ser humano. Domina el tema de Lean Change Management y Management 3.0 de manera increible.
Mariana Mier
Guillermo demonstrated great knowledge on the subject of training, as well as real experience in the field, providing very useful examples and high-quality material.