Become a Facilitator
Facilitators get a complete workshop management solution, private community, monthly hangouts and personal support from Lean Change Management author Jason Little.
Jorge Ulsen R.
9.09
/ 10
Rating for public events
based on 22 evaluations
10
/ 10
Rating for private events
based on 8 evaluations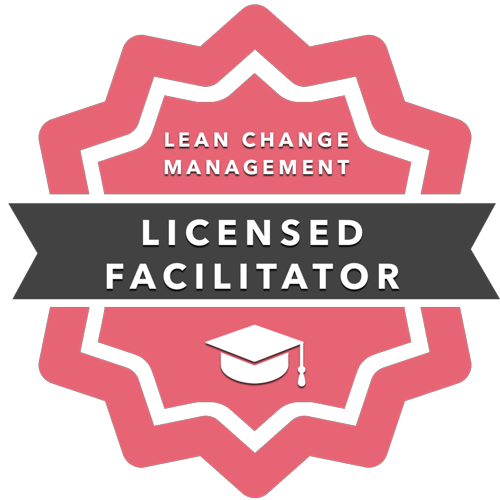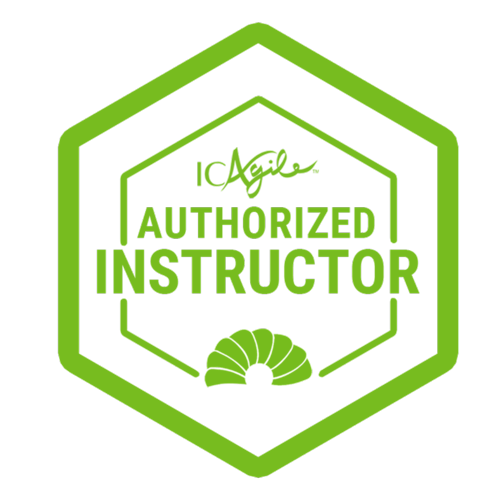 Executive with +24 years of professional career in HR, Communications, Change Management and Agile

...

international experience
I have assumed roles as Manager, Director and Advisor in Change Management, Human Capital, Strategic Communications and Agility, in different countries of Latin America.
I have developed my career in national and multinational organizations from different industries: Energy, Consulting, Retail, Mining, Transportation, Laboratory, Public Sector, etc.
I am Journalist with postgraduate degrees in Human Capital Management; Corporate Communication; Training Program in Business Skills and Strategic Thinking for managers; Neurolinguistic Programming, and Diploma in Strategy and Quality Management.
Currently I am the Executive Director from the company DeciDes (Development Decision), I write articles for HR Connect (specialized publication in Digital Transformation for Latin America) I am Adviser in Change Management and Agility; and participate as Associated Member of the International Society for Human Resources Management. I am also President of People Players (International Association of People Management); and Founder of the Community of transformation and organizational agility. I am volunteer at the Fundación Trascender, where I give advice on management, communications and human capital to nonprofit organizations.

Attendees feedback
Jose Mauricio Ballivian
Buen dominio de los temas. Buenos casos reales. Buena diccion y manejo de sala.
Scarleth Bendaña Diaz
Escucha, ejemplifica y tiene paciencia
Elías Rojas
Se notaba su experiencia, generó un ambiente muy agradable y participativo.
Valentina Marin
Muy práctico y claro para explicar los contenidos, y mucha experiencia.
claudia peña
Se notan sus años de experiencia en diversas organizaciones, buen manejo del grupo y abierto a ayudar a todos.
José Luis Parra
Muy agradable, se ocupó de hacer participar a todos los asistentes, se notaba la preparación y la gran cantidad de años que tiene de experiencia.
Daniela Fuentes
Dinámico, con experiencias que ayudaban a aterrizar el contenido de forma más fácil.
Victoria Bernal Garcia
Conocimiento del tema y experiencia laboral que demuestra la aplicacion en procesos de cambio organizacional.
Rodrigo Martinez
Mucha experiencia en gestión del cambio y diversas organizaciones, respuestas sólidas y prácticas, y grato ambiente.
Francisca Tapia
Muy buen manejo del enfoque, gran experiencia, cercano.
Viviana Valdés
Muy claro, transmitía mucha experiencia, y práctico para explicar.
Erika Hamersly
Excelente comunicador, claro, práctico. Motivó la participación de todos y se notaba su experiencia práctica en los temas.
Stephanie Hamiltton
Es de los expertos que he conocido con más conocimientos y experiencia práctica en gestión del cambio. Muy ameno, integrador y buena disposición para resolver dudas y favorecer la práctica.
Melina Cotler
Disposición, amabilidad, calidez, experiencia.
Juan Pablo Aracena Castex
Manejo de los contenidos y capacidad de articular lo teórico en aspectos concretos de la metodología. Cercanía, transparencia y claridad.
Juan Pablo Lorca Fagandini
Excelente comunicador. Amplia experiencia. Humilde.
Cristian Ríos
Conocimiento sólido comprobado en GDC. Manejo y conocimientos de casos aplicados reales.
Carlos Romero
Dinámico en la exposición Cercano a la audiencia Muy buen manejo de los contenidos Experiencia en el uso de los contenidos presentados
Julio Severino
Experto, cercano, fomenta la participación, práctico y muchos casos reales
Rodrigo Morales
Jorge fue muy claro en sus explicaciones, muy abierto en responder las consultas de todos y fue capaz de dar ritmo a la capacitación.
Andres Acevedo
Ameno Compartir experiencia Compartir conocimiento Centrado tanto en lo teórico como en lo práctico.
Ditter Soria Galindo, Axity
Muy profesional, incluyente, dinamico y con alto dominio del tema
Ana Quintero
Evidenció dominio del tema, incentivaba la participación, promovió la integración del grupo a través de dinámicas grupales entretenidas y mostró mucho cercanía con los participantes.
Oscar Garín, VMICA
Paciente. Buen dominio de los temas. Experiencia.