Become a Facilitator
Facilitators get a complete workshop management solution, private community, monthly hangouts and personal support from Lean Change Management author Jason Little.
Jose Antonio Ortega Barros
9.39
/ 10
Rating for public events
based on 36 evaluations
9.15
/ 10
Rating for private events
based on 26 evaluations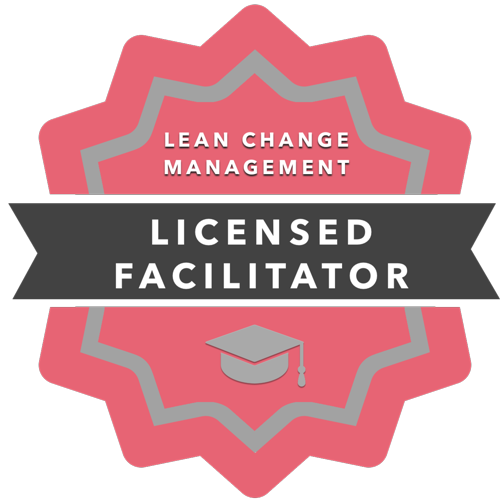 I like to define myself as a change facilitator in clients that have the challenge of evolving their organizations to manage complexity . To navigate complexity is also required to help people to make a change of mindset. For this, I use an approach based on the development of a Lean Thinking and Creative Leadership culture.
I have over 25 years of experience in the IT industry and experience in senior management positions in large IT companies, having led important international change management projects (Colombia, Mexico, Peru, Panama, Portugal and Spain) and in different types of organizations in the banking sector, retail companies and Goverment. These projects included adaptative organizational design and development with and agile or lean approach.

I am Executive Coach by International Coaching Community, with several experiences of transformational training in KAOSPILOT, Facilitator in Lego® Serious Play®, etc. You can see more details of my profile in Linked In linkedin.com/in/jose-antonio-ortega
Attendees feedback
Susana García, Susana García Artés
Es natural y sabe de lo habla, lo hace ameno y participativo, pone muchos ejemplos y casos que conoce.
laura peñas perez
La capacidad de aterrizar cada parte de la metodología a casos reales.
Marcela Parga Fernandez, Parga y Asociados
Conocimiento Fluidez en las explicaciones Experiencia con los casos prácticos expuestos
Inés Pais Quintáns
Gran comunicador y con una amplia experiencia en el campo objeto del curso
Paloma Fernández Martín, INDRA
Conocimiento del tema que presentaba y muy buen comunicador, además de que al tener conocimiento de otros temas como LSP por ejemplo, ideó prácticas con las que enseñar y llevar mucho mejor el curso.
Alejandro Bernardo Díaz, ABANCA
Paciencia, gran capacidad comunicativa, una amplia experiencia y una manera genial de introducir casos del mundo real en medio de la teoría, con una gran combinación entre teoría y práctica.
Leire Urbizu, KEEPLER
Para mí lo mejor es que nos transmitió la teoría del curso desde sus propias experiencias, lo que hace que la teoría cobre un sentido y todo se te quede mucho mejor. Por lo tanto mis más sinceras enhorabuenas