Become a Facilitator
Facilitators get a complete workshop management solution, private community, monthly hangouts and personal support from Lean Change Management author Jason Little.
Matt Mansell
8.89
/ 10
Rating for public events
based on 56 evaluations
8.91
/ 10
Rating for private events
based on 32 evaluations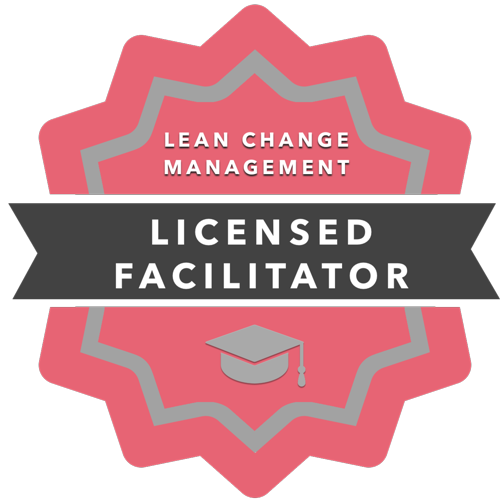 I am all about helping people and organisations get better at what they do. Success, for me, is organisations and people growing, developing and being successful. If I can help on that journey, then it has been a good day. This is why I work.

Attendees feedback
Umit Tacay, Silver Platypus
Good knowledge of the topics, good experience applying the techniques
Daniel Scott, IntegrationQA
Matt had good knowledge within the subject area and was able to articulate the principles well. Giving example based explanations really helped to put context around how to best use the techniques.
Sharon Taylor
Loved that Matt was open to going freeflow with dialogue and to focus on points that were of special interest to the group. I often find myself nodding off in the afternoons on a workshop, but that wasn't the case with this one!
Joel Madden
Great knowledge, personal reflections and responded well to the needs of the group.
Adam Burke, Department of Immigration and Border Protection
Knowledgable, approachable, experienced, empathetic.
Paul Raxworthy, Department of Immigration and Border Protection
Matt was able to draw on his extensive experience to illustrate points and answer questions
Rebecca Collins, Department of Immigration and Border Protection
The facilitator drew me into a conversation about change and used engaging exercises to illuminate and make real some of his points. His approach seemed honest and accessible. It brought out good dialogue among the participants.
Hamish Armstrong, IntegrationQA
Strong levels of experience, use of exercises and story telling
Chris Tuohy, Westpac
Knowledgeable and personable with a great training manner
Tania Crawford, New Zealand Transport Authority
Very engaging, kept the energy of the room up and a great ability to read the people attending, gauging when breaks where needed or keeping the flow of the conversation going
Sandra Murray
Knowledge, experience, ways of drawing people out, ability to establish an environment that created safety and respect
Robyn Elston, New Zealand Transport Authority
Real practical experience in using the tools .... great work stories that showed the methodology in action. Two way learning and interaction. We had some very experienced change managers in the room so it felt like a conversation between equals sharing view rather than a lecture.
Jude Kean, New Zealand Transport Authority
Made the concepts easy to understand, presented them with passion, included plenty of examples to back up his experience - when it worked, when it hadn't (appropriate for experiments) Also liked having a second facilitator who helped me see change lean in a different context (education).
Erin Hollands, ANZ Australia
Knowledgeable Self aware Friendly Inclusive Personable Experienced
Jack O'Neill, Cubic Consulting
Really strong knowledge in the industry. Strong skills as a facilitator. Didn't get put off by some lines of questioning or statements made by participants. Gave good insights. Listing of materials, books and references supported the content.