Become a Facilitator
Facilitators get a complete workshop management solution, private community, monthly hangouts and personal support from Lean Change Management author Jason Little.
Stefan Nüsperling
8.5
/ 10
Rating for public events
based on 28 evaluations
8.07
/ 10
Rating for private events
based on 14 evaluations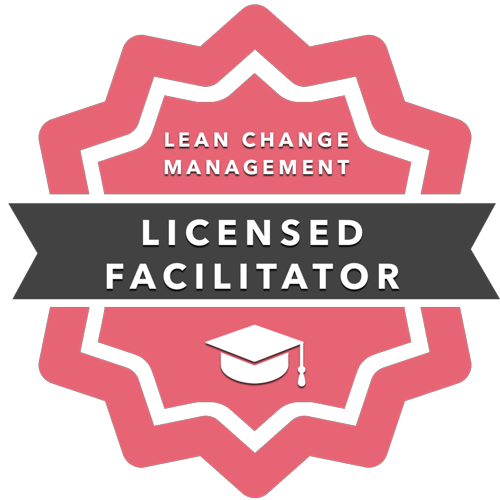 Stefan is a IT professional with more than 10 years of experience in Project Management, Product Ownership, Agile Methodologies and last but (definitely) not least Management 3.0. He is keen on introducing Management 3.0 to Japanese companies and believes that Management 3.0 will make their employees happier, the businesses more efficient and customers more satisfied. In Japanese this is called "Sanpoyoshi" (benefit for all three parties: Customer, Seller and Society).
Attendees feedback
Hiroshi Sekiya, Rakuten, Inc.
* Good Illustrations. * Good attitude (make warm atmosphere / empathize with the participants).
Ayumi Shigefuji
スライドの説明だけでなく、ビジュアライズしながら説明いただけたのがわかりやすかったです。
Laurent Chaply
- Create a very good environment for rich discussions and exchanges. - Great visualizations and good energy management
Minoru Yokomichi, CyberAgent, Inc.
Not a teacher but a good facilitator/promoter for us.
Lionel Bikart
Warm, encouraging, good time management, caring, flexible
三泰 岐津
複数のバックグラウンドを持つ参加者から上手く対話を引き出して、効果的な学びへと繋げてくれたのが良かった。
Hiroyuki Kitazawa, Fenrir inc.
図解の分かりやすさ。
Yasushi Hagai
参加者の様子に合わせてうまくファシリテーションしていたと思います。
宣孝 花房
フレンドリーで、考える時間をたくさん与えてくれた
Shintaro Ogihara
場の空気が非常に良い。 参加者が主体的に取り込めるような、サポートが心地よい。
Pascal Kallabis
Commitment, willingness to learn and improve, always providing cake
Karsten Fischer
Included some helpful anecdotes from own experience, knew book contents well, answers side questions. Brings nice cake 😉
Ryo Tanaka
適宜、日本語の補足があり、わかりやすかったです。
Kiminori Nakamura
He is very good at painting and easy to explain.
Shinsuke Homma
具体的なエクササイズを中心とした説明がわかりやすかった
Masatoshi Ishizu
今回も非常にわかりやすく、また場を盛り上げようとしており、非常に好印象を持っています。
kyoichiro sano
参加メンバーの視点にたって対応してくれた点
Saiko Iwata, Orix Life Insurance Corporation
参加者を巻き込み、意見交換を活発にさせていた
Shinsuke Honma
ユースケース紹介やエクササイズを通してわかりやすい説明をしていただきました。
坂東 富美代, セレブリティ有限会社
LCMについての知識と情報を豊富に持っていること 受講者を信頼して、少ない介入で、参加者同士の対話を深め、気づきを得られるように運営していることが素晴らしい。
Hidenori Goto, 株式会社メルカリ
教えるというよりコーチだったり、時には参加者と同じ立ち位置にいてくださったので、参加者側が何を学ぶのかを主体的に考えることができたと思います。 また、当たり前かもしれませんが、毎回アイスブレイクから入るのもとてもよかったです。
Shuichi Ikeda, 株式会社ポジティブ・ラーニング
They were very kind about the question.
Akihiro Hasegawa
making atomosphare for our work
雅文 寳田
進行や補足説明など参加者に焦点が伝わるよう相互でフォローしあっていたように感じました
akira yoshiyama
ワークショップでの困ったときの適度なサポートがとてもよかったです。 気づきを感じることがありました。
Junichi Higuchi
参加者に議論を促している所や、公平に話する機会があったことは良いところだったと思います。
Nao Sakai
区切りで理解を確認してくれ、かつ丁寧に質問を聞いてくれました。そのため、参加者としても質問しやすい場であったと感じています。また、2名のファシリテーターが互いをサポートしている姿が素敵でした。