Become a Facilitator
Facilitators get a complete workshop management solution, private community, monthly hangouts and personal support from Lean Change Management author Jason Little.
Sarika Kharbanda
9.11
/ 10
Rating for public events
based on 18 evaluations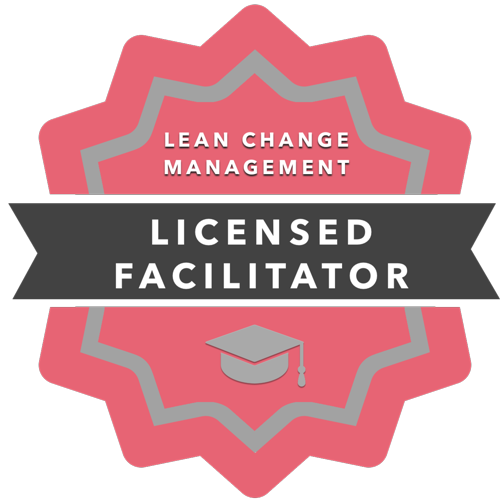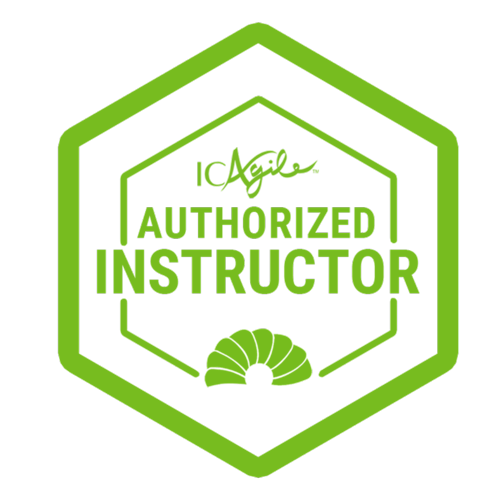 A Lean Change Catalyst, an International professional and an accomplished Practitioner, Trainer and Coach with 21+ years of experience and who strongly believes in 'Be the Change you want to see in the world'
I have worked with diverse cultures across the globe from Singapore, Denmark, Poland, Finland, Sweden, the Czech Republic, India in organisations including Deutsche Bank, DBS Bank, Nordea Bank, Nordea Life & Pension, Tieto, TCS, to name a few.
My Key Strengths built over values of Integrity, Intelligence and Energy, supplemented with my passion toward achieving excellence has helped me cultivate a huge portfolio of achievements.
Today, I
passionately bring 'Spark the Change' - a conference with a difference - from across the globe - London, Toronto, Amsterdam, Melbourne and Montreal - to Pune in India. Spark - a global movement of change that brings together leaders and practitioners from across the globe and from various disciplines and fields to explore ways to create lasting change. http://www.sparkthechangeindia.com
passionately bring 'Business Agility India' - a conference with a difference - from across the globe - New York, Sydney - to Hyderabad in India. Business agility conference brings together awesome practitioners of business agility to share their experiences and the benefits their organisations have gained from exploring new and agile practices.
work with HR teams to demystify Agile myths and help build the Agile HR mindset
passionately drive the mindset and behaviour change of people to help them on-board the right path to agility

train and mentor C-level executives from various domains to help them build an adaptive mindset and drive change
coach leader and teams to help build and enhance the agile conducive environment for their organisation and build business agility
conduct public / private workshops in Lean Change, Agile for HR, Business Agility, Agile for Leaders, Teams & ScrumMasters and mentoring sessions to help build an adaptive mindset across individuals and communities leveraging on 'Training from the Back of the Room'
Attendees feedback
Shaveta Mehta, Director, News Technology Services
I would highly recommend Sarika for the Agile, Safe and Management trainings, she is one of the best ever trainers I have come across in my career. Her meticulous planning and practical yet fun filled methodology to train participants make the intense workshops look easy. Her industry expertise shows through real world scenarios she takes throughout the two day practical exercise. I will be able to apply the lessons learnt at my work in long run very easily. I feel that a training is successful when all the attendees discuss it during breaks/lunch and they all get involved, all the time. With a diverse group, in her training sessions, it is expected that lot of the discussion by the participants may be about the various tailored versions of AGILE that they follow in their organization. It is to Sarika's credit that she ensures that the team is focused on the core concepts. Things delivered through training were so easy to grasp and apply on our day to day projects. They not only impart in depth knowledge about everything but also support you after the training. Her way of delivering things and sharing knowledge is entirely different. The growth is experienced in her workshops - Highly Recommended!
Balakrishnan Swaminathan, VERIZON INDIA
Her exposure and experience in transformation and practicality of approaching change
Rafeeq Ahmad
Persistence . Ability to convey things in different perspectives
Yash Pal
Great in detailing things Good facilitator Curious Focused on what people need
Prabhat Verma
She did a good job especially covered the concepts through activities.
Sumit Sethi, Opentext
She was good in sharing experiences, very good with explaining the why part of things. I was impressed how the activities were evenly distributed and linked. She made us all reflect how change effects.
Lopamudra Misra
Hands on, knowledgeable.
Jude Valan Dilip
Articulation and well explained concepts.
Jayaram Hegde
Engaging, interactive, fun and more importantly lot of opportunity to have open communication
Sriram TS
Energetic and spreading it to all throughout the 2 full days. The way she kept us engage in the whole workshop that not even a single yawning soul was there. All with our real time use cases that we could immediately relate to.
Arun Kumar Paspuleti Narasimhulu
Time Management, Engaging the crowd, Techniques of Training From the back of the room, Good case studies
Vidhya Subramanian
Has high energy and very good knowledge
Santhanam Ganesan
Very good facilitator, having sound knowledge in LEAN change management.
Vijaisree RamaIyengar, Allstate Solutions Pvt. Ltd.
To keep everyone engaged, clarity on what could be expected out of the workshop and patience in making sure everyone's concerns are addressed either in class or offline!
TANMOY DAS, IG
Sharing a lot of practical examples
Srividya Misra
Explaining the content via activities
Sandeep P R
The two day workshop was fun filled and lots of learning. Sarika was sharing her real life experience in implementing Lean Change Management. Also it was good to see that she was respecting client agreement thereby not revealing the client name rather sharing the situation and how she experimented with LCM. Keeping the participants engaged. Connecting the dots i.e. the flow and giving apt examples. The best part was Sarika agreeing to experiment along with me by being my coach on Lean Change.
Senthil Nathan
I liked her experience in the industry.