Become a Facilitator
Facilitators get a complete workshop management solution, private community, monthly hangouts and personal support from Lean Change Management author Jason Little.
Ralph van Roosmalen
8.6
/ 10
Rating for public events
based on 10 evaluations
9
/ 10
Rating for private events
based on 18 evaluations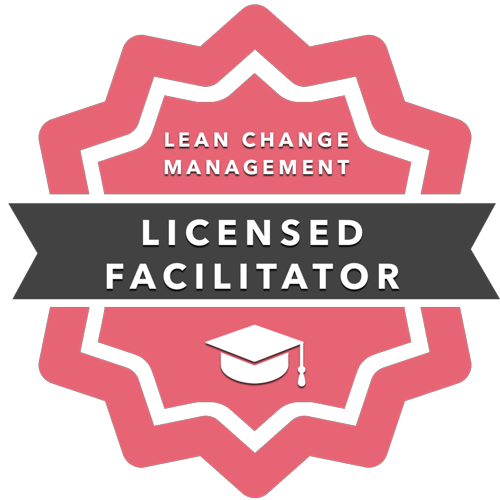 Ralph is an independent Agile Coach at Agile Strides. He is an active member of the Agile community and shares his insights and knowledge by speaking at conferences and writing blog posts. Since 1997 he fulfilled several roles within the ICT, mainly at ISV's, these vary from Developer, Test Manager, Scrum Master, Development Manager and VP Research and Development. Since 2004 he is already involved in Agile projects.

Helping people and therefore organizations, to get them moving to create a better work environment, a work environment that people love and inspire them to do great things is his passion.
As manager and coach, he gained a lot of experience with change. Organizations are in a continuous flow of change nowadays. Ralph applies Lean Change Management practices and ideas in many projects.
Furthermore, Ralph is Management 3.0 and Collaboration Superpowers Facilitator. Furthermore, he is the first person who wrote a book about Management 3.0 besides Jurgen Appelo. The book is called "Doing It - Management 3.0 Experiences" where Ralph shares his many experiences with Management 3.0 practices.
Attendees feedback
Afke Roosmalen, van
Engaging, open questions, the facilitaion and the drawings
Maeve Connolly
I liked their openess and how they explained each topic. They are both great communicators. Every topic was explained very clearly.
Karen Deacon
Very engaging, kept everyone's attention, were very easy to understand and explained all concepts and models very well.
Kerry Suo
Facilitators are very expereinced with training, and applied many interesting exercise to help us for understanding.
Milan Starcevic
Calm, enthusiastic, good facilitator for our discussions, takes care about audience.
Emilija Gregoric
Managed to pack a huge amount of info in the course. Acted more as a coach then a teacher. Very flexible, pleasant, created a relaxed atmosphere from the start.
Mario Gonzalez Forrellad
Clear and to the point in the explanations Very empathetic and close, one of them could join us for dinner Shared very valuable first hand experiences Great presentations with paper and pen, without computers
greet maeyaert
- flexibility: they adjusted the program to the needs of the group - interactive: a good balance between theory and exercises, with a big plus for not using a powerpoint presentation