Become a Facilitator
Facilitators get a complete workshop management solution, private community, monthly hangouts and personal support from Lean Change Management author Jason Little.
Ro Gorell
8.95
/ 10
Rating for public events
based on 117 evaluations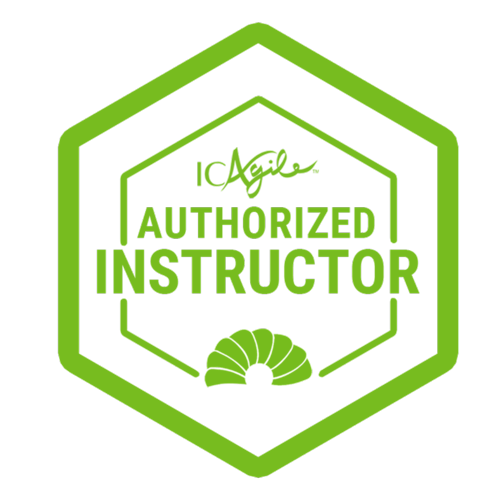 I'm a change strategist and coach specializing in getting the best out of change because in a disruptive world no organisation can afford to rest on previous success.
I help clients create their own minimum viable Lean/Agile change process that's simple to get started and iterative to use. And coach them along the way.
Together we co-create your own process for change so you'll develop confidence to adapt and flex your approach with congruence and ease. Blending tools, techniques and methods from: change management, project management, neo-behaviourism (how to create habits) LEAN change, Agile, continous improvement (LEAN) as well as programme management.
Agility is based on iteration and continuous learning. Together we will help you take steps to co-create change in any organisation.
How we do this depends on what you're looking for. Workshops to get the foundation stones of Lean Change, Mastermind Groups and/or one-to-one coaching to help support your learning and confidence, consulting to share what I know and leave you with some creative approaches to adapt and develop for yourself.
Having started my early career in HR, mainly outsourcing people into our organisation, I became comfortable with 'managing' change.
I moved into a business improvement role and introduced tools into the organisation similar, if not the same, to 6 Sigma and Lean (the Toyota Way methods and Deming et al). Although we branded our continuous improvement tools as LEARN - Listen, Evaluate, Act, Review, Next Steps. During this period I managed a successful multimillion pound productivity programme which was in effect a turnaround programme. Coaching became my tool of choice and I left corporate work to set up my own coaching and consulting practice in 2005.
In August 2012 I relocated from the UK to Perth, Western Australia. I work as an independent Change Strategist and Coach.
As an author I've published several books: "How to Create a Coaching Culture"​* 2014 "Are They On The Right Bus? The 55-Minute Guide to Talent Management"​ 2011 "Group Coaching: A Practical Guide to Optimising Talent In Any Organisation"​ 2013
"50 Top Tools for Coaching"​* 2009, 2012, 2015 *co-authored with Gillian Jones
Attendees feedback
Rachel Lehmann
Ability to take onboard feedback and adapt quickly. Extraordinarily helpful and willing to work through solutions with great tenacity.
Lenette Gear
Ability to turn around approach based feedback Using the tools that they were training as a part of the facilitation Reading the room to gauge understanding, energy, and desire to continue Enabling discussions or shutting them down Experience in use of the tools and examples of how its worked and why
Lauren Morrey
Both were very experienced in change practice
Michael Brophy
Charlotte - strong knowledge base and flexible approach as well as insights to other thought leaders Ro - good coaching tools and insights
Kristi Thomas
Very engaging, knowledgeable, inclusive of everyone and constantly asked for feedback to ensure the course was meeting the majority of the groups needs.
Tim Medlin
Knowledgeable, personable, energetic, considered, open to feedback
Peter Lam
Charlotte and Ro demonstrated good knowledge of change management. They also listened and actively responded to feedback provided by the participants and shaped their course to focus on key areas people were interested in- well done! They should be very proud that they did that so well.
Sarah Neal
Experience and passion
Stephen Andruchowycz
Friendly, engaging, knowledgable
Melanie Lunny
They were both very energetic and knowledgeable. Keen to get the right outcomes for the group. Proactive in pulling together additional information for the 2nd day based on feedback from day 1. The additional reading suggestions was also really helpful.
Jason Sharpe
Strong coaching and development backgrounds as well as depth of knowledge.
Vanessa Stewart
Shared great stories and created a safe environment to learn
Sarah Mitchell
High energy, knowledgeable, made the content interesting. Adapted to needs of participants
Martin Ruckert
Change management knowledge Engaging
Francois Bruneau
Energizing, positive, very good listener