Become a Facilitator
Facilitators get a complete workshop management solution, private community, monthly hangouts and personal support from Lean Change Management author Jason Little.
Charlotte Mawle
8.82
/ 10
Rating for public events
based on 118 evaluations
9
/ 10
Rating for private events
based on 8 evaluations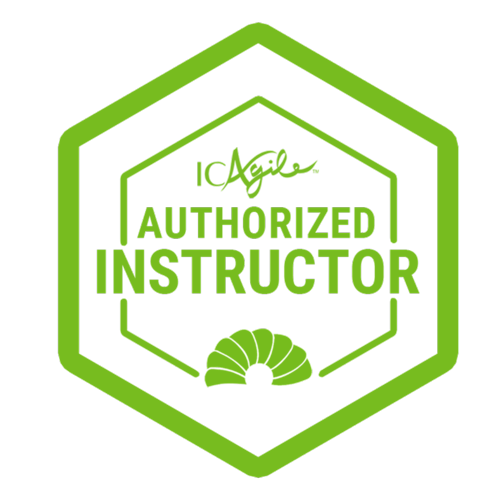 Change Optimised is bringing a new approach to the world of change management.
I am passionate about improving the skills and knowledge of change specialists and leaders of change and bring over 20 years experience in a range of industries, including information technology, mining, not-for-profit organisations, health care, and government. I understand the challenges of managing and leading change across cultures having worked on global projects in Australia, France, the UK, and USA.
In addition to my Masters Degree in Management Development and Training, I am a Prosci® certified Change Manager and provide coaching services on the Prosci® Change Management Certification program. I am a Lean Change Management Facilitator, an NLP Practitioner and Level 1 Meta Coach.
I am a keen advocate of the change management profession and enthusiastic about improving the capacity of organisations to embrace change and deliver effective organisational transformation. I enjoy working in partnership with organisations to grow and develop their internal change strategy and capability, and embed a culture of change within their business.
Attendees feedback
Rixt Wiersma Wiersma, Thoughtworks
a great balance between energy of two different facilitators. Both facilitators bring their experience and skills to the training. The facilitators allowed for interaction and at the same time kept the pace of the training moving
Katie T Martin, SMS Management & Technology
They were both good speakers, entertaining, spontaneous, could clearly think on their feet when asked questions, all types of reaction from the crowd were dealt with gracefully and cleverly. Certainly one of the best courses I've ever taken!
Elizabeth Fahey, Power Stanfield
Approachable, knowledgeable, flexible
Tammy Marshall
Knowledgeable, approachable, workshop very well designed, customer focused
Natalie Whong, ANZ
Both facilitators were authentic, fun, engaging and offered a lot of wisdom and experience.
Nancy Lehet
Engaging, dynamic, friendly, fun, knowledgeable, articulate, clear concise communicators. Loved the tag teaming too! Really, really pleased with the talent, skills and delivery of Ro and Charlotte - most energizing and effective training I've ever attended. I've left with real-world skills to employ immediately. That this happened in just 2 days demonstrates real value.
Paul Edgar
Very engaging Enthusiastic Able to bring a wealth of experience and provide the context for learning and discussion Established and maintained a great adult learning environment - encouraged learning across the peer group
Craig Miller
Extremely knowledgeable and engaging, with a strong ability to move the session forward when required or when to pause to spend more time on topics of particular interest.
Melissa Charles
Very clear sessions, easy to understand and relate to change situations. Personable and relevant
Margo Fox
Open to talking about any topic. Didn't push the agenda too hard and we're shooting to let things flow when they needed to. Just the right balance.
Jeanette Wholley
Pragmatic approach and relatable experience
Maggie Rowlands
Genuine, very knowledgeable, articulated the content extremely well, Personalised it for us. Kept us engaged throughout the two days!
Mandy Withers, UniSuper
Charlotte and Ro made sure each person on the call was involved in providing examples and involved in the conversation